5 reasons why you should have a Mykonos wedding
When planning where to host your dream destination wedding, it may be that the more popular destinations spring to mind including the Caribbean, Bali or Hawaii. However, have you ever thought of the beautiful Greek island of Mykonos? 
With breathtaking scenery of the ocean, golden beaches, authentic whitewashed houses and fantastic sunsets, it really is the perfect location to tie the knot. If you're wondering exactly why Mykonos is one of the best destination wedding locations, then we've put together some reasons to help convince you!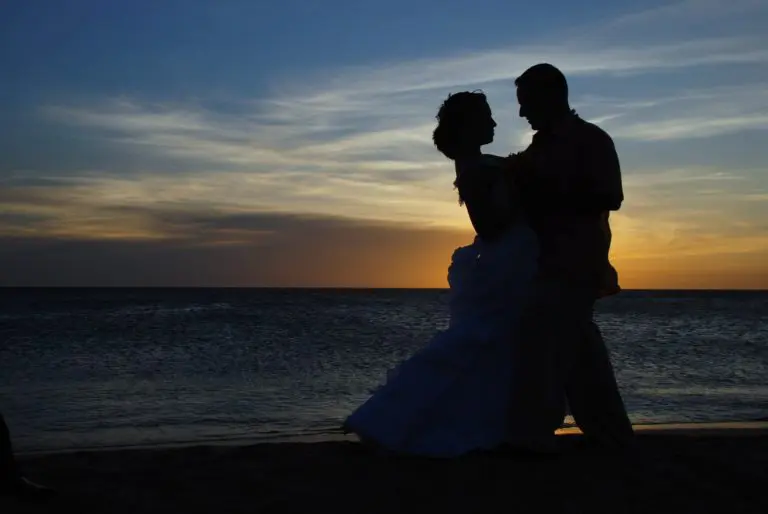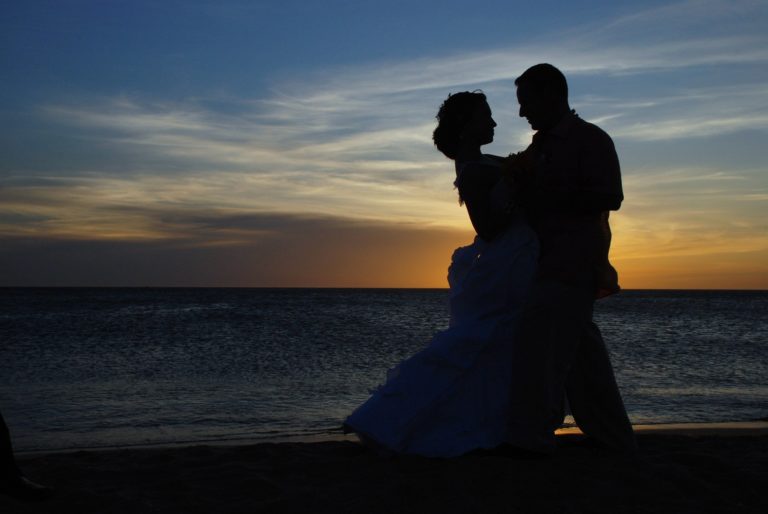 Mykonos has breathtaking scenery – perfect for photoshoots
Photographs from your wedding are something to treasure forever and help relive your day. With views of golden beaches and a backdrop of the sparkling Aegean Sea, you are guaranteed to get some truly unique and stunning shots. 
Mykonos is known for having some of the most mesmerising sunsets in the Aegean Sea, which also make for a romantic backdrop. There are a variety of excellent photographers in Mykonos to choose from who can help you create the perfect album and capture every element of your dream Mykonos wedding.
Mykonos has warm and sunny weather 
Mykonos is renowned for it's warm and sunny climate, with temperatures reaching 27 degrees in the peak summer months. If you're after this warmer weather, then the best times of year to host your wedding would be from mid-June to September.
This climate is also great for a wedding as it's not too hot but is still perfect weather to host the reception and party outside into the early hours of the morning. It also means you can have a more relaxed atmosphere at your wedding, with guests wearing summer dresses and lightweight suits.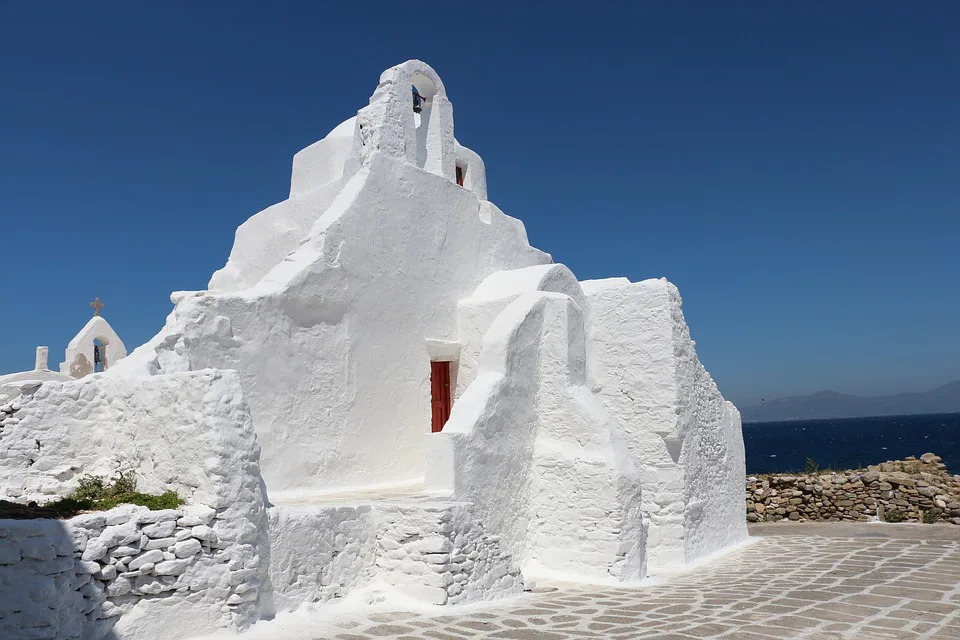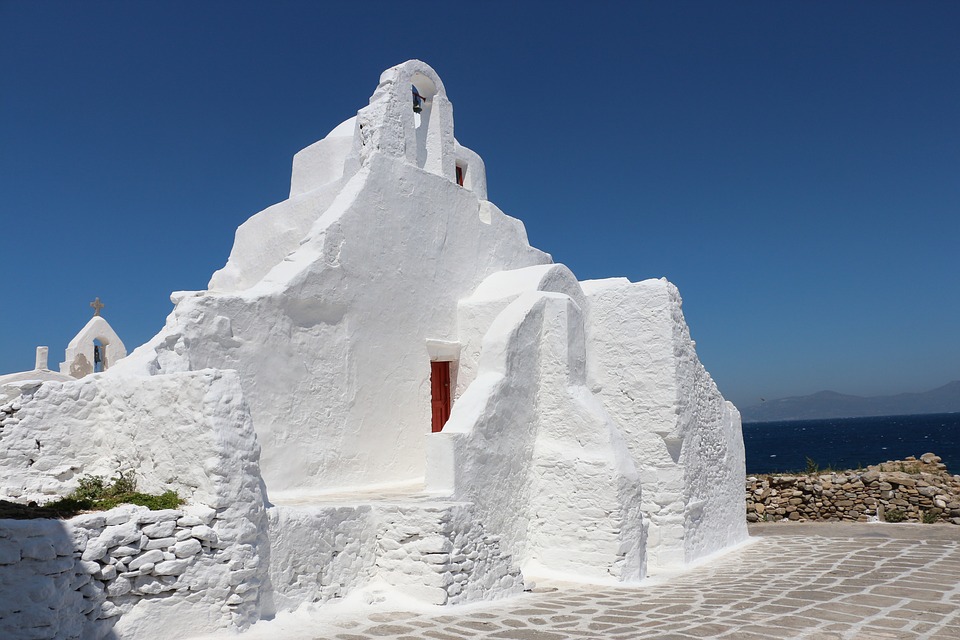 There are stunning wedding venues to choose from
One of the most charming things about Mykonos is the picturesque hillside churches and mountaintop monasteries that overlook The Aegean Sea. If you'd like to go for a traditional Greek-style Orthodox wedding, then there are hundreds of quaint chapels, churches and wedding venues to choose from to host your fairy-tale wedding. 
You can also choose to host your wedding at The TownHouse Mykonos, giving you and your guests full exclusive access to the luxury boutique hotel, its 19 stunning rooms and the sunset rooftop lounge. You will also be able to enjoy our dazzling 54 Cocktail Bar. Visit our weddings page to find out more. 
 It's the perfect honeymoon destination
A Mykonos wedding is not just about the big day itself but also offers the chance to have a memorable holiday with your partner and guests. With delicious cuisine, beautiful beaches and weather, there is so much to be explored on this island. There are also activities on offer to suit everyone including horse riding, outdoor yoga sessions, biking tours and watersports. 
Once your guests have departed, you and your partner can extend your stay and spend a luxurious honeymoon exploring and relaxing on this beautiful island. You would also have the option to explore and do some island-hopping to the nearby islands including Santorini, Panos and Naxos. 
This means there is no need to catch another long flight to get to your honeymoon destination and you get the chance to properly relax and enjoy everything the Greek islands have to offer!
The Greek know how to throw a party! 
If you've ever seen the films Mamma Mia or My Big Fat Greek Wedding, then you will know that the Greek know how to host a wedding. Mykonos is particularly well known for its vibrant and stylish nightlife, so if you're looking for somewhere to host the ultimate celebration then this is the place! 
To kick off your celebrations in style, Mykonos offers the perfect place for a bachelor or bachelorette party to remember before your big day. Private cruises can be arranged to explore the stunning surrounding islands and make the most of the glorious sunshine. Since Mykonos is world-renowned for its nightlife, there is something to suit everyone from cocktail bars to a VIP table at a club with performances from International DJ's.
For the big day itself, we can help you host a party to remember at The TownHouse Mykonos, giving you access to our luxury 54 Cocktail Bar & Sunset Lounge. Guests can enjoy cocktails and champagne on our rooftop terrace whilst watching the sunset and then continue the party with dancing until the early hours. If you want to experience an authentic Greek celebration, then a Greek party can be arranged with traditional dances such as "Syrtaki."
Weddings at The TownHouse Mykonos
Convinced yet? At The TownHouse Mykonos Hotel, we can help you host the wedding of your dreams at our historic hotel. Our staff and VIP Concierge can assist you in every way with your day and entire stay to ensure it is perfect and a day to remember for both you and your guests.
Simply email us at [email protected] if you'd like to find out more or to make a booking enquiry.