What to eat in Mykonos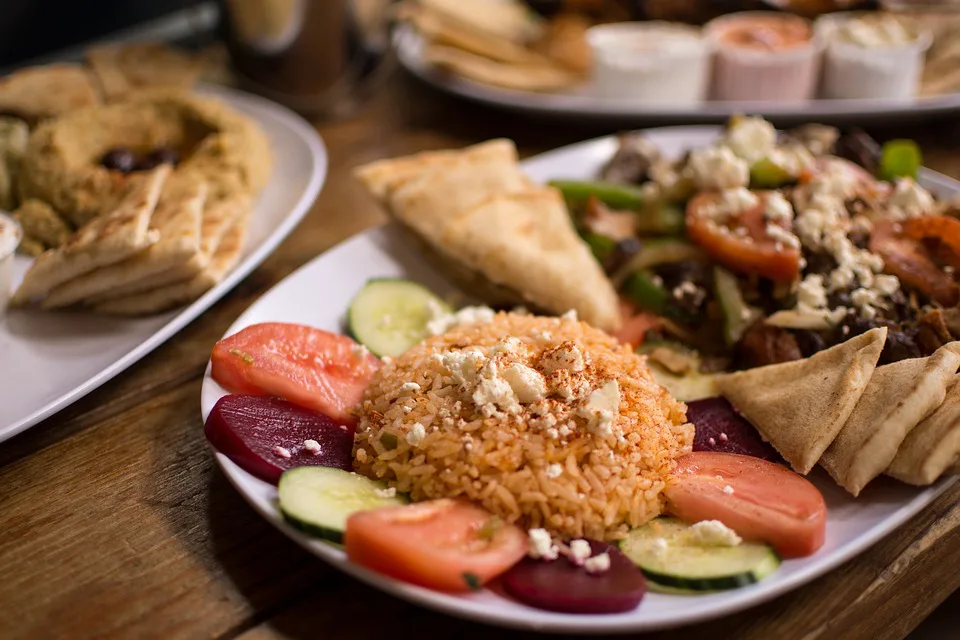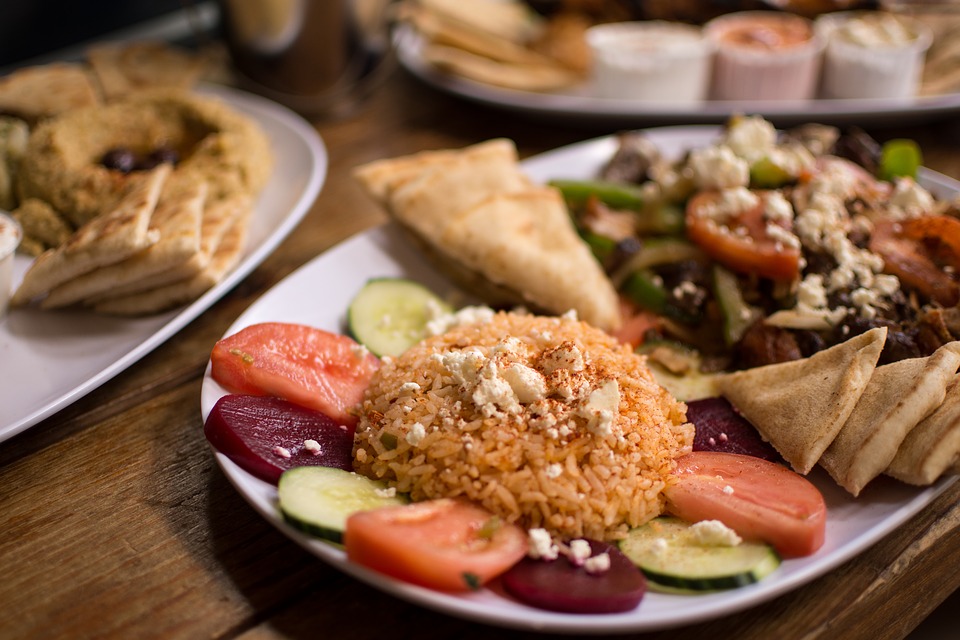 The cuisine of Mykonos is an excellent example of traditional Greek gastronomy, however it also has its own specialities which you must try when visiting. It's famous for a wide variety of appetisers, such as kopanisti, ksinotira, louza and traditional sausages. Despite the island's modern multicultural influences, its cooking mirrors era heritage from long before the tourist invasion of the early 1960s. If you're wondering what to eat in Mykonos, then we've put together a guide to authentic Greek cuisine and the local delicacies you can find on the island. 
Greek cuisine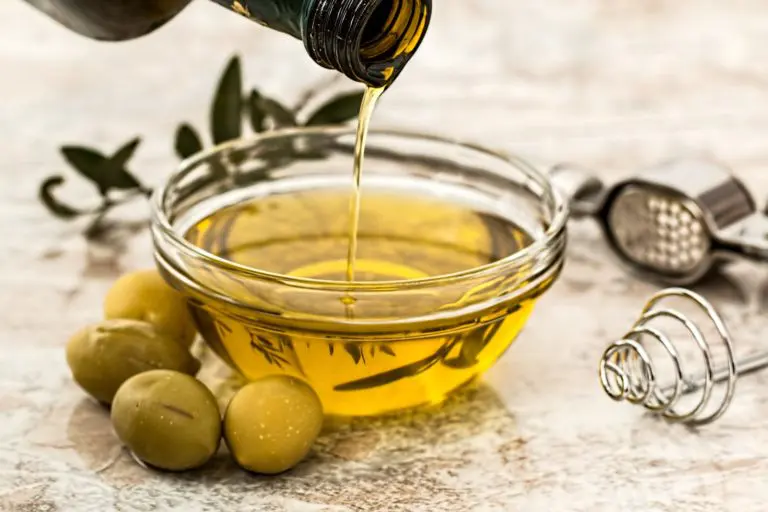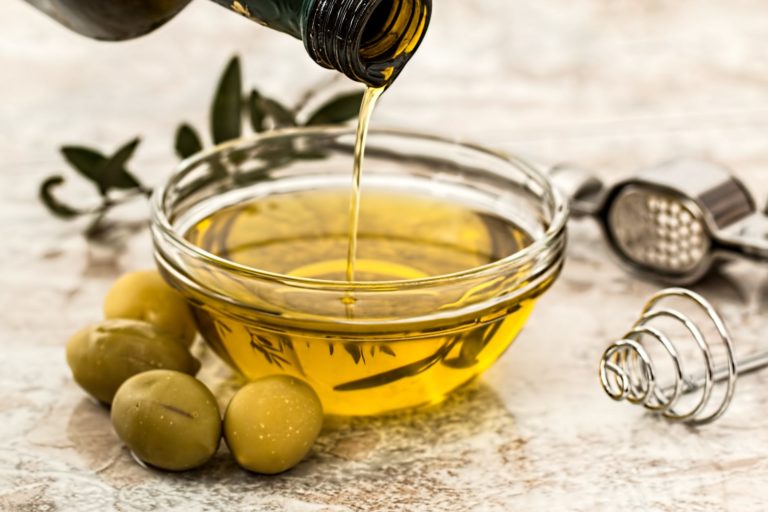 Greek food can be characterised as rich and generous. Plenty of cafés and restaurants, as well as various traditional gyros and souvlaki shops can be found everywhere on the island, catering to all tastes and budgets. The basic staple of the Mediterranean diet is olive oil. Oven-baked moussaka and pastitsio are among the most popular Greek dishes. Foreign visitors are also fond of souvlaki and gyros, which consist of roast meat (pork or chicken) usually served on pita bread accompanied with the famous tzatziki sauce. 
Finally, you shouldn't forget about Greek cuisine's famous appetisers, or Meze. Several kinds of meat, cheese or other delicacies, combine to form a mixed dish (which is called pikilia). Ouzo, the most popular traditional Greek drink, is usually served with these appetisers. Other drinks paired with meze can be Retsina wine and arrack.
Kopanisti is a special cheese, produced from the milk of domestic farm animals (cow, goat and sheep) after repeated fermentation. It is a spreadable cheese, famous for its pungent, spicy taste and its strong aroma. As an appetiser, it may accompany ouzo or wine and goes well with fruits like grapes, pears and figs. Typically it is served with bread, on a barley rusk or with tomato and cucumber salads. Kopanisti is produced throughout the Cyclades but the most famous variety is the Mykonian one.
Dairy products, in general, have traditionally been a significant component to an otherwise meagre diet. A nice traditional treat consists of fried eggs cooked in lera, the cream skimmed off the top of fresh milk. Tyrovolia, a soft fresh cheese, gives substance to traditional pies, like melopita, a sweet cheese pie. Another speciality, xinotyri, or sour cheese, is made from fermented and strained buttermilk.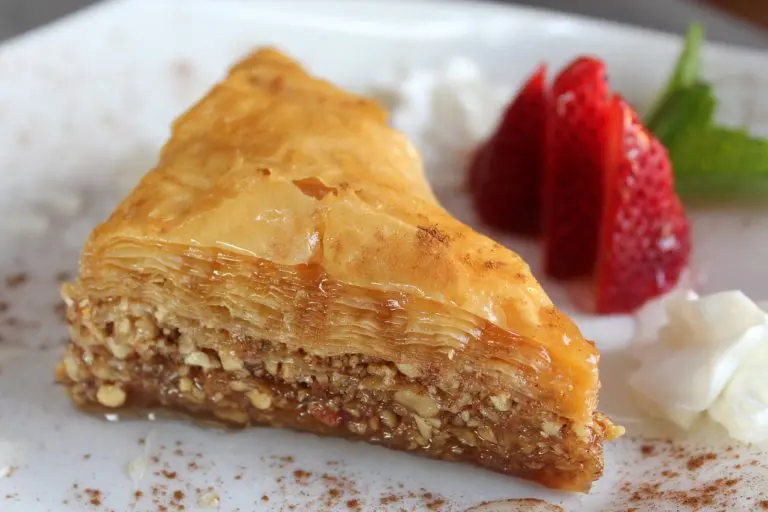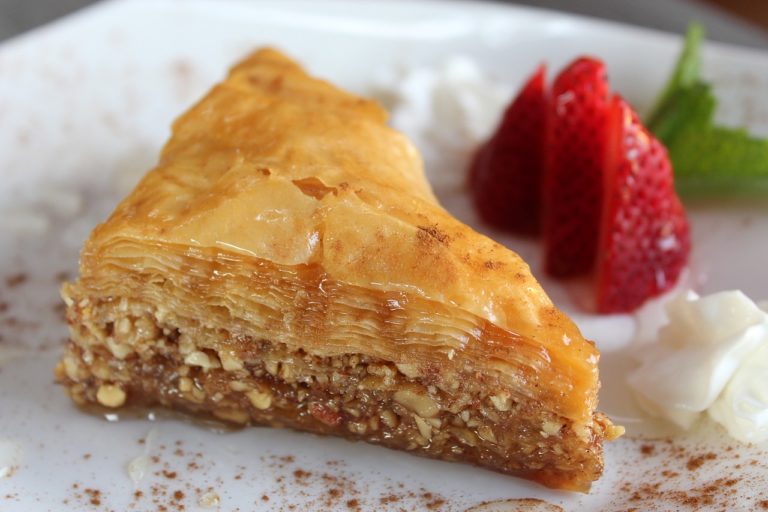 Fresh fish is also a very important element of the local cuisine. Red mullet, pan-fried with tomatoes and capers, is a classic Cycladic dish; so is fried skate, served with the signature garlic-potato puree, skordalia. A very tasty meze also consists of grilled octopus or fried calamari.
To finish off, there are a variety of delicious greek desserts to choose from. Some of the most popular desserts include baklava, galaktoboureko, loukoumi and loukoumades. 
Mykonos cuisine
Greek and foreign foodies alike enjoy the local sausages and louza. Louza (or louzes in plural) is made from cooked pork meat with salt, pepper and other spices. This special and unique appetiser is served in thin, red roasted slices. Bouboulo is a smaller version of louza but less spicy.
If you have a sweet tooth then you can't miss out on the amygdalota (marzipan shortbread with sugar icing) of Mykonos, which are noted for their special aroma. Instead of soda-based drinks, islanders traditionally drink the well-known soumada, a homemade non-alcoholic refreshing drink based on almond milk.